Splashbacks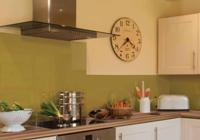 Splashbacks are the stylish alternative to tiling your kitchen. Hygenic and easy to install, splashbacks can subtly complement work surfaces or alternatively be used as a stunning design feature.
9 colors to chose from, you can easly bring a new lease of life to any kitchen area with a bright, reflective, feature splashback.
Total Items: 18 (Currently viewing 1 - 18)
Other
There are currently no reviews of this product.