Salerno Solid Oak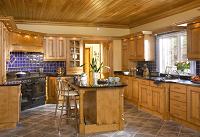 The stunning family kitchen has all the warmth and character that goes hand in hand with solid oak paneled doors. The style is comfortable and timeless and very much the kitchen that will grow gracefully with the owners!
Total Items: 1 (Currently viewing 1 - 1)
Other
There are currently no reviews of this product.